Place and Time: Abingdon, Thursday 16 August 2018 from 19:00 for 19:30
King Charles Room, King's Head and Bell, (10 E St Helen St, Abingdon OX14 5EA)
TITLE: Geophysical Survey Challenges in Adverse Weather Conditions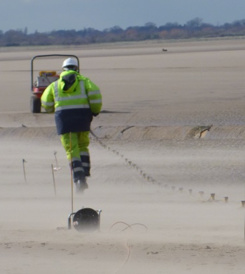 For more than five decades, geophysical surveys have been undertaken at sites across the world in diverse and challenging weather conditions. Objectives are typically to derive the Earth's subsurface characteristics by measuring physical differences between rock types or physical discontinuities. Geophysics represents a class of non-invasive subsurface investigations, many of these technologies are traditionally used for hydrocarbon exploration. However, geophysical methods are also used in a variety of other engineering applications often at remote locations open to the elements such as construction sites for wind farms, power plants, airports and bridges.
With reference to a number of case studies Benedict will outline challenges presented by Mother Nature and site conditions by typical field operatives when collecting data and some of the considerations taken into account in overcoming them.
Speaker: Benedict Robbins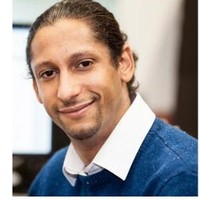 Benedict Robbins is a Project Engineer / Geophysicist in the Ground division based in Fugro's Wallingford office focusing on non-intrusive onshore geophysical surveys. Benedict is a Geophysics BSc (Hons) graduate with MSc Carbon Capture and Storage, Edinburgh University. He has been one of the lead geophysicists for the Heathrow Airport Expansion site works currently being undertaken. Benedict has experience working in a diverse range of Fugro's exciting site investigations across the UK and further afield.  Projects include:  High Speed Two Rail, Race Bank offshore Wind Farm, Sirius Minerals Mine, Anadarko's LNG facility, (Mozambique) & Sinop Nuclear Power Plant, (Turkey).