Place and Time: Abingdon, Thursday 19 September 2019 from 19:00 for 19:30
Due to renovation work at the KH & B our events will temporarily be happening at Old Magistrates Courtroom (OMC) in the Guildhall.
TITLE: Lunar Swirls – How to Protect Astronauts at the Moon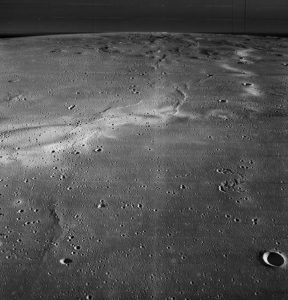 Lunar swirls are optically distinct features that are found in several locations on the Moon's surface. Lunar swirls are not related to impact craters and show no difference in surface texture (numbers or type of rocks or boulders), but do show differences in the amount of Space Weathering relative to their surroundings. The solar wind bombardment on the lunar "soil" makes it darker over time. The white lunar swirls are regions where the surface has been protected from this Space Weathering due to magnetic fields. The Moon has no overall magnetic field, but there are small regions of low level magnetic field that create protective pockets. Studying these natural shelters may help us to create artificial storm shelters for astronauts in the new Lunar space station, the first module of which is being built by European Space Agency and due to be launched in 2023.
Speaker: Ruth Bamford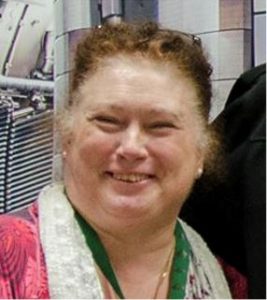 Ruth  is a research physicist at the Rutherford Appleton Laboratory space science Department at the Harwell Campus. As Space Plasma Physics Theme Leader she works on the origin of cosmic rays and means to protect against them for astronauts and instruments. She works closely with laboratory-astro and fundamental plasma physics teams from Universities, STFC's Central Laser Facility (CLF) and Culham Center for Fusion Energy. Prior to working on "outdoor plasmas" like the aurora, ionosphere and space plasmas, she was working for 12 years on "indoor plasmas" at Culham in the pursuit of fusion energy. Ruth is a visiting scientist at Uni of Oxford and is a member of the ESA Plasma Topical Science Team for the planned Lunar Orbiting Platform-Gateway international space station.