The Battle Against Malaria: Is a New Superweapon in Sight?
Thursday 15th September 2022 from 19:00 for 19:30
Abingdon United Football Club (Northcourt Rd, OX14 1PL, Abingdon)
Quinine was first isolated from cinchona bark in 1820, since then we have been locked in a constant arms race with the Malaria parasite, always trying to develop a new treatment or control method before the parasite becomes resistant to our current ones. In this talk, Chris will explain some of the problems scientists have faced trying to develop a malaria vaccine (the magic bullet against the disease), what groups at the University of Oxford are doing to overcome these problems and will speculate on our future prospects in this battle with our oldest enemy.
Speaker: Dr Chris Williams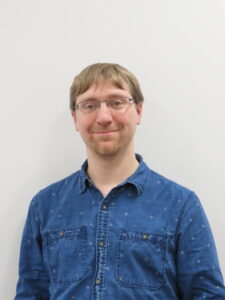 Dr Chris Williams is an immunologist at the Jenner Institute, University of Oxford, where he works on clinical trials conducted to develop novel transmission blocking malaria vaccines, against the malaria parasites Plasmodium falciparum and Plasmodium vivax. Prior to joining the Jenner Institute, he obtained his MSc at the University of Glasgow, before completing his PhD at the University of St Andrews, where he investigated potential drug targets in P. falciparum parasites. After which, he joined an Oxfordshire based Immunotherapy company, developing immune therapies against cancer.
Slides
The slides from Chris' talk are available here: The Battle Against Malaria – Is a New Superweapon in Sight?