Time and Date:
Abingdon, Thursday 18 November, 2021 from 19:00 for 19:30
Abingdon United Football Club (Northcourt Rd, OX14 1PL, Abingdon)
This event will probably be delivered in person. Please check closer to the time. Anyone who was an active member of the society prior to the pandemic halting our in person talks, or who have joined this year, will have their membership honoured until January next year (2022). This means that for any members, this event is free! For guests, our original costs will be reinstated at £3 per person, free for under 18s. No booking required. See home page for COVID restrictions.
The event will start with a short annual general assembly of the society followed by a presentation.
Title: Spying on Seabirds – using tracking technology to study declining seabirds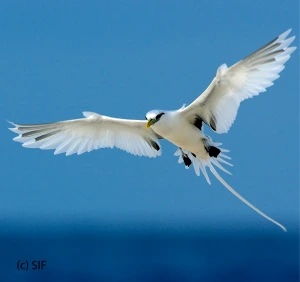 In this talk, Dr Annette Fayet, seabird biologist at the University of Oxford and National Geographic Explorer, will discuss how she uses miniature tracking technology to follow the movements of seabirds at sea and investigate what is causing the declines of seabird populations. She will use examples from her long-standing research programme on the charismatic Atlantic puffins on Skomer Island in Wales, as well as recent work she has been doing in the western Indian Ocean on tropical seabirds.
Speaker: Dr Annette Fayet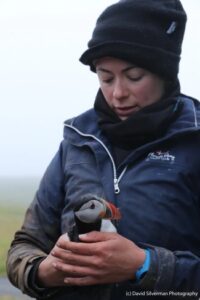 Dr Fayet grew up in France where she studied Physics, Chemistry and Engineering up to Master's level at the ESPCI Paris before deciding to focus on biology. She now is a junior research fellow in the Oxford Navigation Group, part of the Animal Behaviour Research Group. Her investigates the at-sea behaviour of pelagic seabirds on long-distance movements and their potential life-history consequences, with Atlantic puffins and Manx shearwater currently her main study species. She is interested in expanding her research to encompass the whole breeding range of species and address questions at a global population scale.