Place and Time: Abingdon, April 28, 2016  from 19:00 for 19:30
Barn Room, Crown and Thistle (18 Bridge St, Abingdon OX14 3HS)
TITLE: Smashing Physics
I'll discuss how we do physics at the 'energy frontier' and what we have learned from it – including the discovery of the Higgs boson and what that means. I'll also look at what we still don't understand, and what the next steps might be.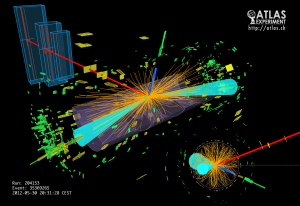 Speaker: Jonathan  Butterworth
I'm Professor of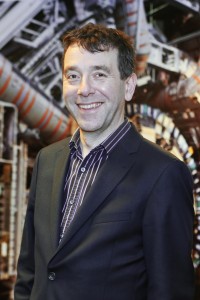 Physics at UCL and I work on the ATLAS experiment at the CERN Large Hadron Collider in Geneva. I'm originally from Manchester, and have previously worked at Oxford, Penn State and Hamburg. I write the "Life and Physics" blog for the Guardian, and have written book on the Higgs discovery called "Smashing Physics" published by Headline.