Sleep softly: Schubert, Ethics and the Value of Dying Well
Thursday 20th January 2022 from 19:00 for 19:30
Abingdon United Football Club (Northcourt Rd, OX14 1PL, Abingdon)
Covid-19 Update

We as a committee recognise that the pandemic is not over, and there may be those of you who are concerned about a complete removal of restrictions. We recommend that you perform a lateral flow test on 20th January, before attending. The venue has requested that attendees continue to wear masks when not seated (although this will not be enforced should people wish to remove them). There will also be a one way system in place, doors and windows will be open for ventilation, and plenty of hand sanitiser will be available at various locations within the room. We will also request that, where possible, people try and distance themselves from other attendees who are not in their own social bubble when choosing seats. If anyone has any concerns or questions, please do not hesitate to contact myself or another committee member either via email, or in person on the night. We want everyone to feel safe and comfortable to attend what is sure to be a great evening!
Ethical discussions about medical treatment for seriously ill babies or children often focus on the 'value of life' or on 'quality of life' and what that might mean. Professor Wilkinson looks at the other side of the coin—on the value of death, and on the quality of dying. In particular, he examines whether there is such a thing as a good way to die, for an infant or an adult, and what that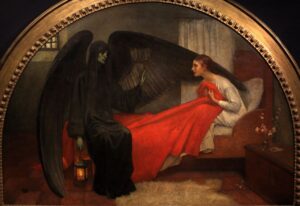 means for medical care. To do that, he calls on philosophy and on personal experience. However, there will also be references to art, poetry and music. This is partly because the topic of mortality has long been reflected on by artists as well as philosophers and ethicists. It is also because, as we will see, there may be some useful parallels to draw.
Speaker: Professor Dominic Wilkinson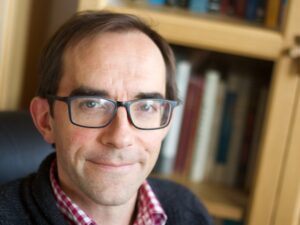 Professor Dominic Wilkinson is Director of Medical Ethics and Professor of Medical Ethics at the Oxford Uehiro Centre for Practical Ethics, University of Oxford. He is a consultant in newborn intensive care at the John Radcliffe Hospital, Oxford. He is a senior research fellow at Jesus College Oxford.
Dominic has published more than 200 academic articles relating to ethical issues in intensive care for adults, children and newborn infants. His co-authored books include 'Medical Ethics and Law, third edition' (Elsevier 2019); 'Ethics, Conflict and Medical treatment for children, from disagreement to dissensus' (Elsevier, 2018) (BMA President's Award in 2018 British Medical Association Book Awards). He is also the author of 'Death or Disability? The 'Carmentis Machine' and decision-making for critically ill children' (Oxford University Press 2013) ("the best book of the decade in bioethics… this is a book that must be read by everybody who is seriously interested in the bioethical issues that arise in neonatal intensive care or, more generally, in decision making for children with chronic, debilitating or life-threatening conditions." (John Lantos, Notre Dame Philosophical Reviews). He was Editor and Associate Editor of the Journal of Medical Ethics from 2011-2018.
Twitter: @Neonatalethics