LIFE TIME: The New Science of the Body Clock, and How It Can Revolutionize Your Health
Thursday 17th February 2022 from 19:00 for 19:30
Abingdon United Football Club (Northcourt Rd, OX14 1PL, Abingdon)
The entrenched arrogance of being human means that most of us assume that we are above the grubby world of biology, and that we can do what we want, at whatever time we choose. This assumption is wrong. Our biology is governed by a 24-hour biological clock that advises us when it is the best time to sleep, eat, think, and undertake a myriad of other essential tasks. This daily internal adjustment allows us to function optimally in a dynamic world, "fine-tuning" our biology to the profound demands imposed by the 24-hour day. For our bodies to function properly we need the correct materials in the right place, in the right amount, at the right time of day. Thousands of genes must be switched on and off in a specific order. Proteins, enzymes, fats, carbohydrates, hormones and other compounds have to be absorbed, broken down, metabolised and produced at a precise time for growth, reproduction, metabolism, movement, memory formation, defence and tissue repair. All this requires a biology that is prepared and ready for action at the correct time of day. And without the precise regulation by an internal clock – a circadian clock – our entire biology would drift into chaos.
Progress in understanding the fundamental nature of circadian biology has been astonishing, and certainly, this knowledge has added to our wonder and appreciation of the biological world. However, in parallel with this appreciation there has been an emerging realisation of the fundamental importance of circadian rhythms to our health and wellbeing. What we do when really matters. The time of day will influence our: Decision-making skills and the chance of making a mistake; Our vulnerability to infection – we are more vulnerable to infection at night; The chances of having a stroke or heart attack – There is a 50% greater chance of having a stroke between 6am and 12 noon than any other time of the day; Circadian rhythms will also influence how our food will be processed and whether we burn calories or turn them into fat. Because our body changes so profoundly over the day, the effects of our medications and treatments also change. Taking heart medications at a particular time can halve your chances of having a stroke. And the time of delivering anti-cancer drugs can mean the difference between life and death. In this talk I will unpack the science of body clocks and circadian rhythms, and how this new biology can be used by each of us to make more informed decisions to improve our lives.
Speaker: Professor Russell Foster
Professor Foster is the Head of Oxford's Nuffield Laboratory of Ophthalmology, the founder and Director of the Sleep and Circadian Research Institute and is a Fellow of Brasenose College Oxford. His research addresses how circadian rhythms and sleep are generated and regulated and what happens when these systems fail as a result of societal pressures, ageing and disease. A key finding has been his discovery and characterisation of an unrecognised light-detecting system within the eye that regulates circadian rhythms and sleep and, most recently, the translation of these findings to the clinic. For his work, Professor Foster was elected to the Fellowship of the Royal Society in 2008, the Royal Society of Biology in 2011 and the Academy of Medical Sciences in 2013. Russell was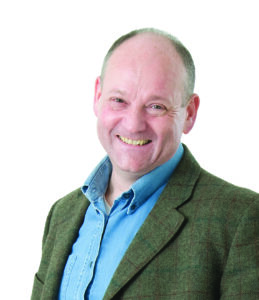 honoured by being appointed as a Commander of the British Empire (CBE) in 2015 for services to Science. He has been a member of the Governing Council of the Royal Society and he established and led for six years the Royal Society Public Engagement Committee. He was the Chair of the Cheltenham Science Festival for six years and is currently a Trustee of the Science Museum. Professor Foster has published over 280 scientific papers and has received multiple national and international awards, including most recently the "Daylight Prize". He has co- written four popular science books and his fifth for Penguin will be published in March 2022.