Legitimate Idleness: Victorian Travel for Health
Tuesday 16th May 2023 from 19:00 for 19:30
Abingdon United Football Club (Northcourt Rd, OX14 1PL, Abingdon)
Please note our move to the third Tuesday of the month for 2023.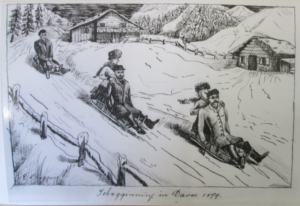 Middle-class Victorians had always travelled in Europe, but from the 1860s there was a huge rise in the numbers travelling in winter explicitly for their health. In this talk Professor Shuttleworth focuses on the 'invention' of Mentone, on the Riviera, and Davos, in the Swiss Alps, as winter health resorts. According to James Henry Bennet, the 'creator' of Mentone as a health resort; the British should take their cue from the swallows and travel south for the winter. Sufferers from consumption, clergyman's throat, or general over-work and the pressures of modern life followed his siren call. Yet by the 1880s Mentone was supplanted as the health destination of choice by the rise of Davos. Basking in the sun in a natural winter garden was to be replaced, one commentator grumbled, by the refrigeration of invalids. This talk will explore the medical and cultural dimensions of these developments, as well as the lives of some of the more famous invalids who wintered there; from Robert Louis Stevenson and John Addington Symonds, to the charismatic preacher Charles Spurgeon and the decadent artist Aubrey Beardsley.
Speaker: Professor Sally Shuttleworth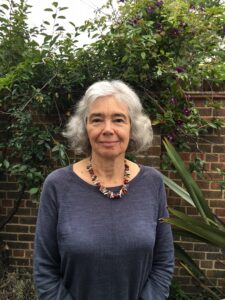 Professor Sally Shuttleworth is Senior Research Fellow at the University of Oxford, where she was previously Head of the Humanities Division. She works on the inter-relations of medicine, science and culture and between 2014-19 ran the large ERC research project; Diseases of Modern Life: Nineteenth-Century Perspectives and also an AHRC project on citizen science; Constructing Scientific Communities: Citizen Science in the 19th and 21st Centuries. Her most recent books are the co-authored Anxious Times: Medicine and Modernity in Nineteenth-Century Britain (2019) and Science Periodicals in Nineteenth-Century Britain: Constructing Scientific Communities. She is currently working on a book on travel for health.