Fusion – Powering the Future
Tuesday 20th June 2023 from 19:00 for 19:30
Abingdon United Football Club (Northcourt Rd, OX14 1PL, Abingdon)
Please note our move to the third Tuesday of the month for 2023.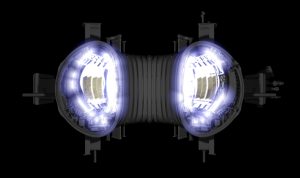 With climate change the top of everyone's agenda, the hunt for alternative sources of energy has never been more important. In the middle of rural Oxfordshire in the UK, over one thousand scientists and engineers are working for the UK Atomic Energy Authority, to develop a new source of low-carbon, safe and abundant electricity – Fusion Energy.
The fusion of hydrogen nuclei is the process that powers the Sun – and at the European JET project, operated by the UK Atomic Energy Authority at it's Culham Science Centre HQ, these processes are being replicated. By heating a gas of hydrogen-like fuels to 150-200 million℃, the JET tokamak has demonstrated the fusion of these nuclei and a subsequent release of energy. Indeed, recent results have demonstrated a world record 59MJ of fusion energy released.
JET continues to lead the worldwide effort towards commercial fusion power – ensuring the next step international device ITER (located in Cadarache, France) will show much higher and sustained production of fusion power when it comes into operation in the mid 2020s. UKAEA are also increasingly developing key technologies (robotic maintenance, fuel cycle, materials etc.) required for the first fusion power stations.  
UKAEA are now leading a major UK project to design and build a more compact fusion power plant at West Burton, Nottinghamshire around 2040 – the Spherical Tokamak for Energy Production (STEP).  
The first fusion power stations should be starting up in the next 30 years – harnessing the power of the Sun for all of us here on Earth!
Speaker: Chris Warwick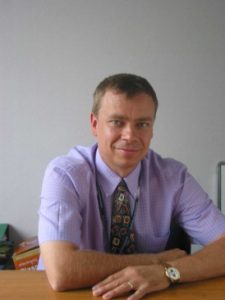 Chris Warrick is the Outreach and Student Placement manager at UKAEA. After graduating with a degree in Physics from the University of Wales, Chris joined Culham in 1990 working as an experimental physicist on various fusion devices until 2001. He then joined the Communications team – with particular responsibility for education and public outreach, before leading the group in April 2010, becoming head of stakeholder engagement in 2020 and moving to his new role in 2021.