Place and Time: Abingdon, Thursday 16 Nov 2017  from 19:00 for 19:30
Barn Room, Crown and Thistle (18 Bridge St, Abingdon OX14 3HS)
Annual General Meeting
We will hold our AGM on this day. The agenda will be announced soon. This will be followed by a short talk.
TITLE: Flipping the Switch
Understanding Angiogenesis in order to treat diseases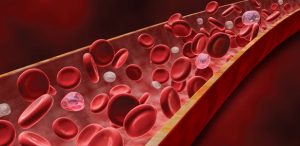 Blood circulation is of paramount importance.  A healthy and intact vascular system is needed to ensure the proper functioning of cells, tissues and organs.  One of the key concepts in vascular biology is angiogenesis, which is the growth of new blood vessels from pre-existing ones.  This process is tightly controlled by the balance of pro-angiogenic (switch on) and anti-angiogenic (switch off) factors in the system.  When this balance is disrupted, diseases can arise, such as cancer (where there is an oversupply of blood vessels) or diabetic foot ulcers (where there is an inadequate supply of blood vessels to support wound repairs).  Therefore, an understanding of this pathophysiological process is particularly crucial as it will allow us to manipulate this angiogenic switch as a form of medical intervention, by which means it is hoped we will be able to treat these diseases in the future.
Speaker: Koon Hwee Ang
Koon Hwee Ang is originally from Singapore. He graduated from an double degree program in Biomedical Sciences and Traditional Chinese Medicine, which is a joint program between Nanyang Technological University (Singapore) and Beijing University of Chinese Medicine (China). During his internship in China, he became interested in the study of blood vessels and was later given the government-administered scholarship to pursue a DPhil in Medical Oncology at the University of Oxford, studying blood vessels in tumors.  He is currently in his third year.